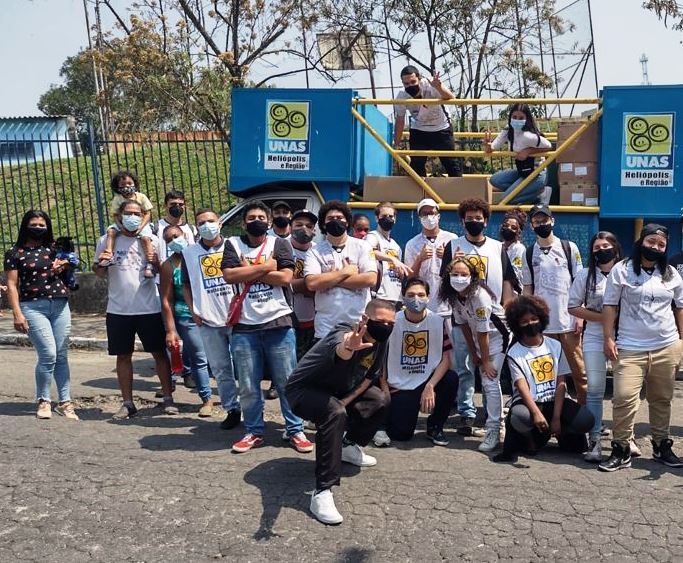 Solvay donates 7,000 masks to the favela community of Heliópolis
Heliópolis and Region (UNAS)
In an effort to help fight the Covid-19 pandemic, Solvay produced 7,000 protective masks in record time for distribution in Heliópolis, the largest favela community in São Paulo. The masks were made using our Amni® Virus-Bac OFF polyamide textile thread, which is effective against viruses – including coronaviruses – and bacteria.
Our donation was delivered to the Union of Centers, Associations of Residents of Heliópolis and Region (UNAS), a non-profit organization that has been working to promote citizenship, social inclusion and improvement in quality of life in the community since 1978. They distributed the masks through their "Fala Jovem" Project, as part of an initiative that also featured cultural points and leaflets on health and Covid-19 prevention.
In addition to donating the masks, we have also made significant contributions to two social projects: Costurando Renda and Costurando com Amor. These are run by Santo André city hall and help to generate additional income for seamstresses in the city. In 2020, we donated four tons of polyamide fabric, which was used to make approximately 200,000 protective masks. In 2021, we donated another 1.7 tons of fabric made with Amni® Virus-Bac OFF, enough to make around 120,000 additional masks.