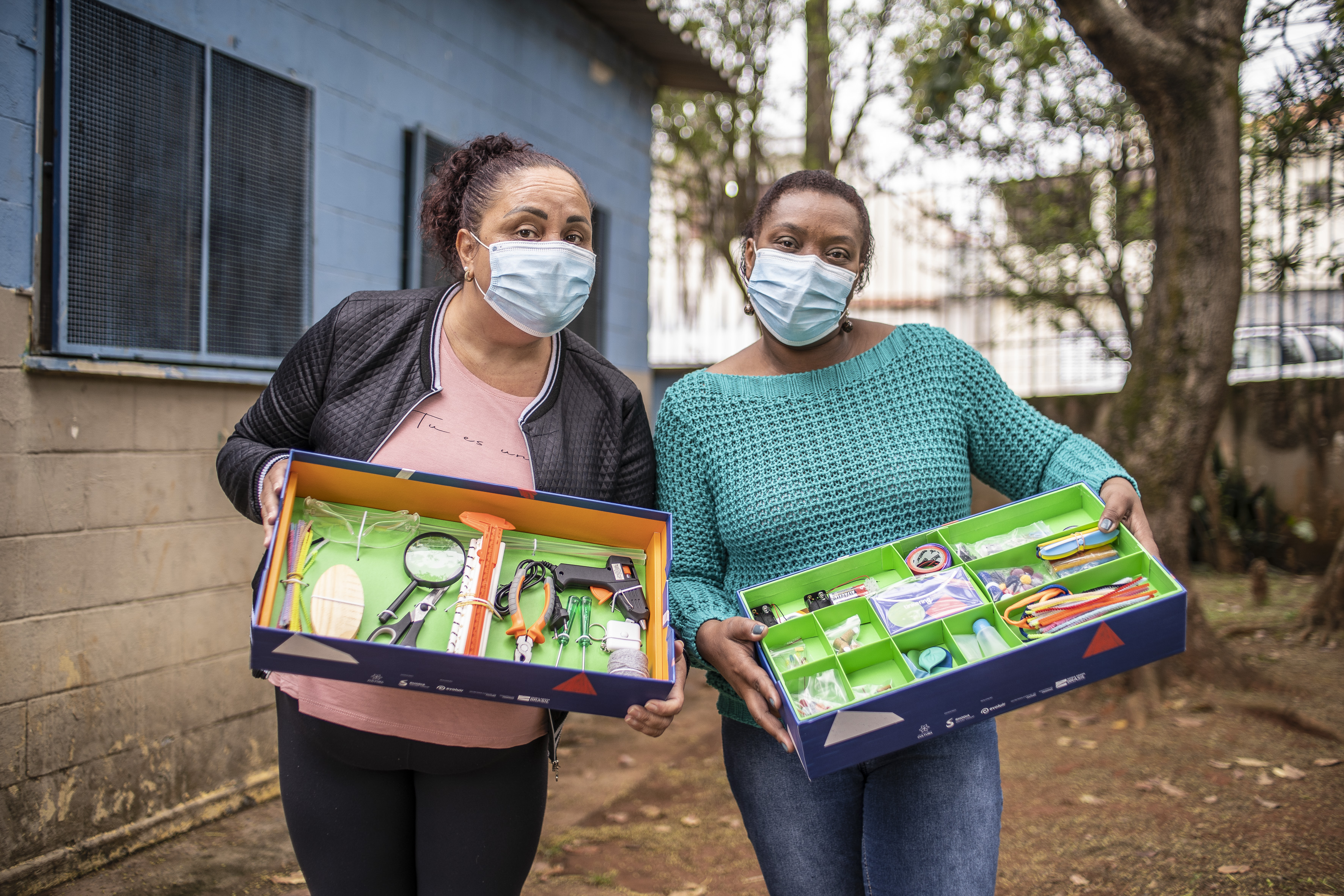 Solvay supports teacher training projects in São Paulo state
Solvay has sponsored Tinkering, a training project for public school teachers in Itatiba, Paulínia, Santo André and Taboão da Serra in São Paulo state, since 2020. Developed by educational company Evoluir, the project is based on the STEAM (Science, Technology, Engineering, Arts and Mathematics) Active Learning Methodology, which uses art as a key subject through which children can access learning.
The project is made possible through the Federal Incentive for Culture Act, with the Special Culture Department at the Ministry of Tourism providing educators with the required training. Aligned with the National Common Syllabus (BNCC) established by the Ministry of Education, Tinkering is focused on hands-on activities, based on projects and challenges, helping students to develop a freer, more creative and collaborative way of leading their own learning and prepare themselves to confront future challenges outside the classroom.
In addition to key São Paulo cities, the project is also underway in the communities of Heliopólis and Paraisopólis, the two largest favelas in São Paulo. So far, 6,100 students and teachers have benefited from Tinkering.
Itatiba, Paulínia, Santo André and Taboão da Serra, Brazil
"Tinkering seeks to bring to schools a freer, more creative and collaborative way of learning, and so contribute to the emergence of new brilliant and curious minds."
Thais Buratto, Project Coordinator at Evoluir