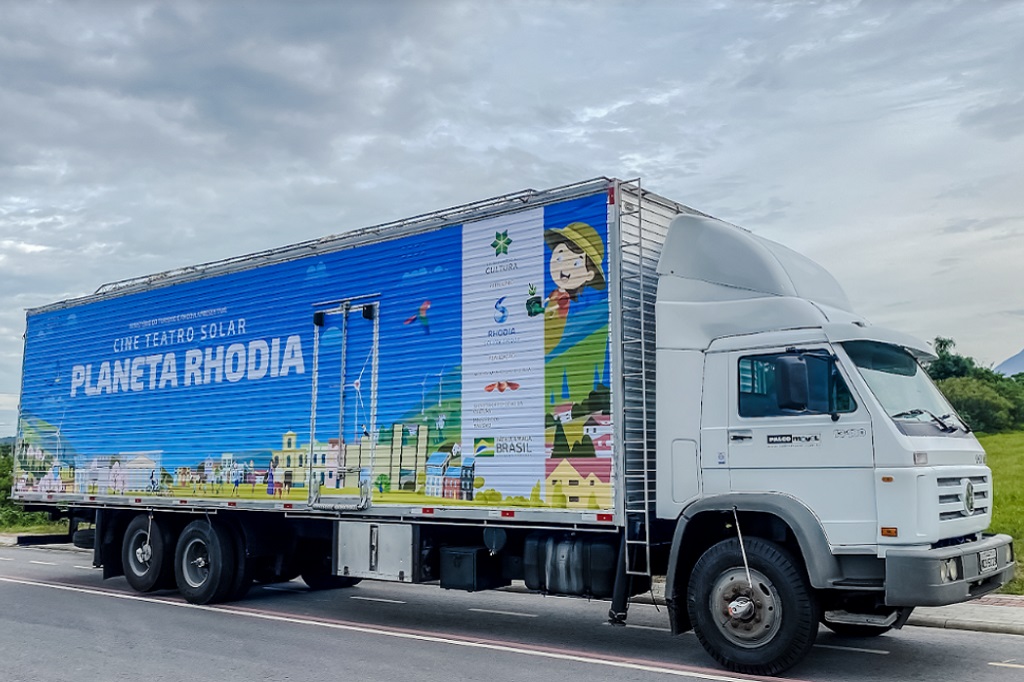 Using theater and cinema to educate children about sustainability
Planet Rhodia is a cultural project aimed at teaching children about sustainability through theater and cinema. The project took place between 8-14 April 2022, reaching around 2,700 people located in the communities around Solvay's industrial sites at Paulínia and Itatiba, in rural São Paulo.
Developed by Magma Cultura and sponsored by Solvay, the project was carried out by the Ministry of Tourism, through the Federal Government's Cultural Incentive Law. It involved a special structure attached to a truck that could be turned into an indoor arena where theater companies were able to perform shows mixing folklore, fun, music and entertainment, and raise awareness about sustainability among children.
The program, which was repeated in both locations, featured eight theatrical performances, a night movie session, two workshops on recycling and a lecture to raise awareness about the relevance of preserving the environment. While some performances were reserved for students from local public schools only, others were open to the local population in general.
 
Paulínia and Itatiba, Brazil
"In addition to democratizing access to culture, by bringing premium shows to the audience, the project uses the magic of theater to raise an interest in sustainability among children." 
Jefferson Bevilacqua, Cultural Producer at Magma Cultura