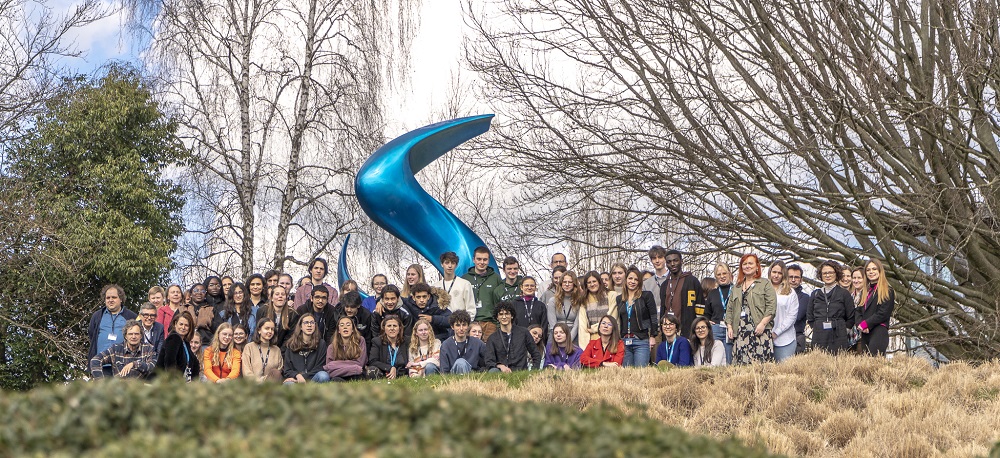 May the leadership be with 'GirLS'
Girls are leading the way!
Girls Leading in Science (GirLS) is the name of a special competition initiated by women scientists from Solvay Research and Innovation (R&I) as a way to inspire young people, and more specifically girls, to pursue higher education in a scientific or technological field. 
The competition was designed with the aim of changing the way people think, stamping out gender bias, and teaching contestants how to work collaboratively toward a common goal.
"The breadth in scientific knowledge is fascinating. There is always new discovery to understand. And, as soon as we pay attention to scientific phenomena surrounding us, it is difficult to resist the curiosity which invades us and pushes us to always go beyond."
Emy Collin 
Biomedical Science Student and GirLS 2021 winner
Conducted in two stages, the competition consists of a pre-selection phase and a final. During the 2023 pre-selection, 39 students were chosen based on short video submissions in which they discussed a scientific or technical subject of their choice. Submissions were received from all three regions of Belgium.
The 2023 contestants had to demonstrate their creativity and scientific skills while brainstorming in groups on a fascinating theme: "solving the ecological crisis thanks to biodiversity."
In the morning, the teams took part in a Hackathon competition. In the afternoon, each team then had to defend their project in front of a multidisciplinary jury from Solvay, BeWiSe, SPARKOH!, Technopolis and Innoviris, as well as a special guest from the board of WWF.
The candidates with the best project and the best-proposed solution will be offered a Solvay grant to continue their future education in STEM. The most creative group imagined a world that would need protection from radiation & heat/cold and invented big domes of self-sufficient groups: water, heat, oxygen & food would be covered in those domes.  
The organization, partly composed of volunteers, was really grateful to count on 8 facilitators, all Solvay employees that offered their time to help the students communicate and handle the challenge in the allocated time.
Winning team
The winning team was composed of two girls and three boys — Chiara, Laure, Eupator, Sami, and Ziryab. They impressed the jury with their energy and their innovative project. As a prize, all five will receive their first-year tuition paid for university studies in scientific or technical studies.
To solve the ecological crisis through biodiversity, they came up with seaweed-based packaging to eliminate waste. The jury liked their project because of its balance between originality and feasibility, its alignment with the theme of the competition, their original choice of focusing on oceans and biotopes, as well as plants and bees, and their circular approach.
Discover more projects to foster education