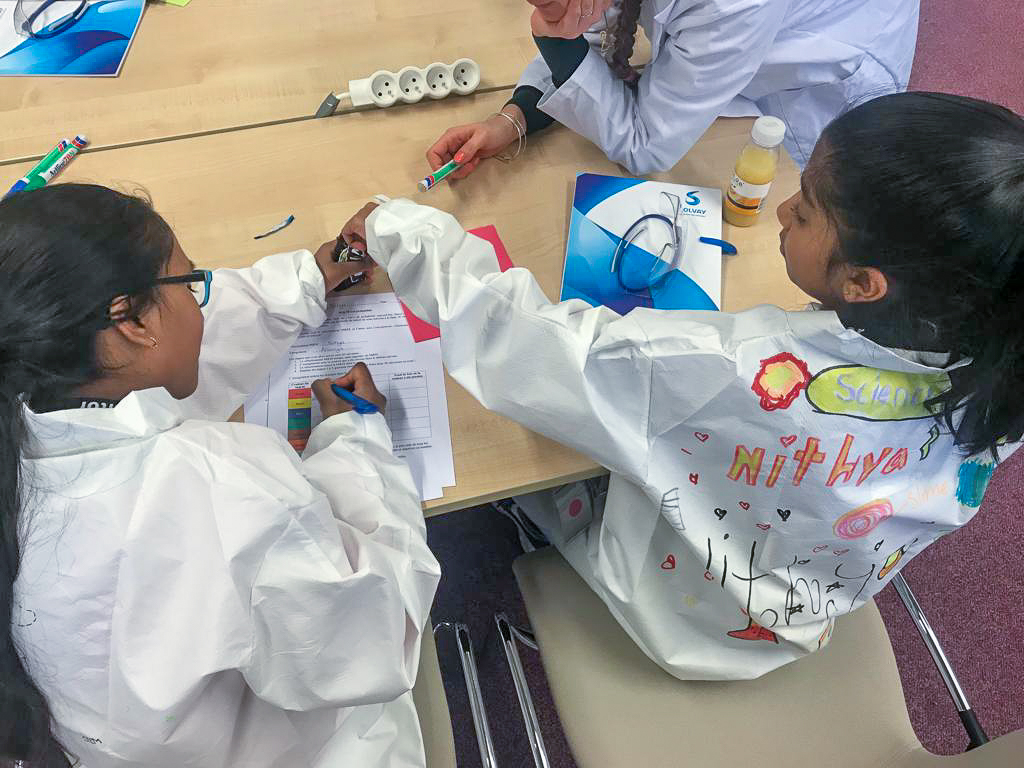 greenlight for girls
Partnering to progress beyond
Solvay has been a partner of the education advocacy group greenlight for girls (g4g) for several years now, with both organizations sharing the same objective of introducing science to a wider audience. This collaborative mission with g4g is aligned with Solvay's Purpose (to bond people and ideas to reinvent progress) and our dedication to the United Nations Sustainable Development Goals relating to quality education, good jobs, reduced inequalities and gender equality. 
Our message is clear: we need the great scientists of the future to help us find solutions to real-world problems. Solvay, as a steadfast champion of education, recognizes that producing the greatest researchers of tomorrow must start with igniting a passion for science in students today.
https://www.youtube.com/watch?v=8AnlLUmEvxU
Three new projects to promote girls in STEM!
The first of three projects, launched on May 2, 2022, is a virtual STEM toolkit containing fun, guided learning modules about STEM activities, sustainability, circularity and resources, based on Solvay's expertise. The project includes employee-made videos from the Future Innovator's Library, Solvay One Planet, and Solvay City and will be integrated into a Solvay Innovation Hub in the g4g lab.
The second is a global Hackathon, taking place from May 16-20, 2022, in partnership with the Ellen MacArthur Foundation. This one-week virtual and global hackathon involves 100 girls in Asia and Europe, setting them a sustainable design challenge to benefit their communities focused on the theme of food and water.
And finally, a g4g Global Fellowship for girls in India, supporting ten young women as they pursue one year of their education in India, will start in June 2022.
Discover more projects to foster education