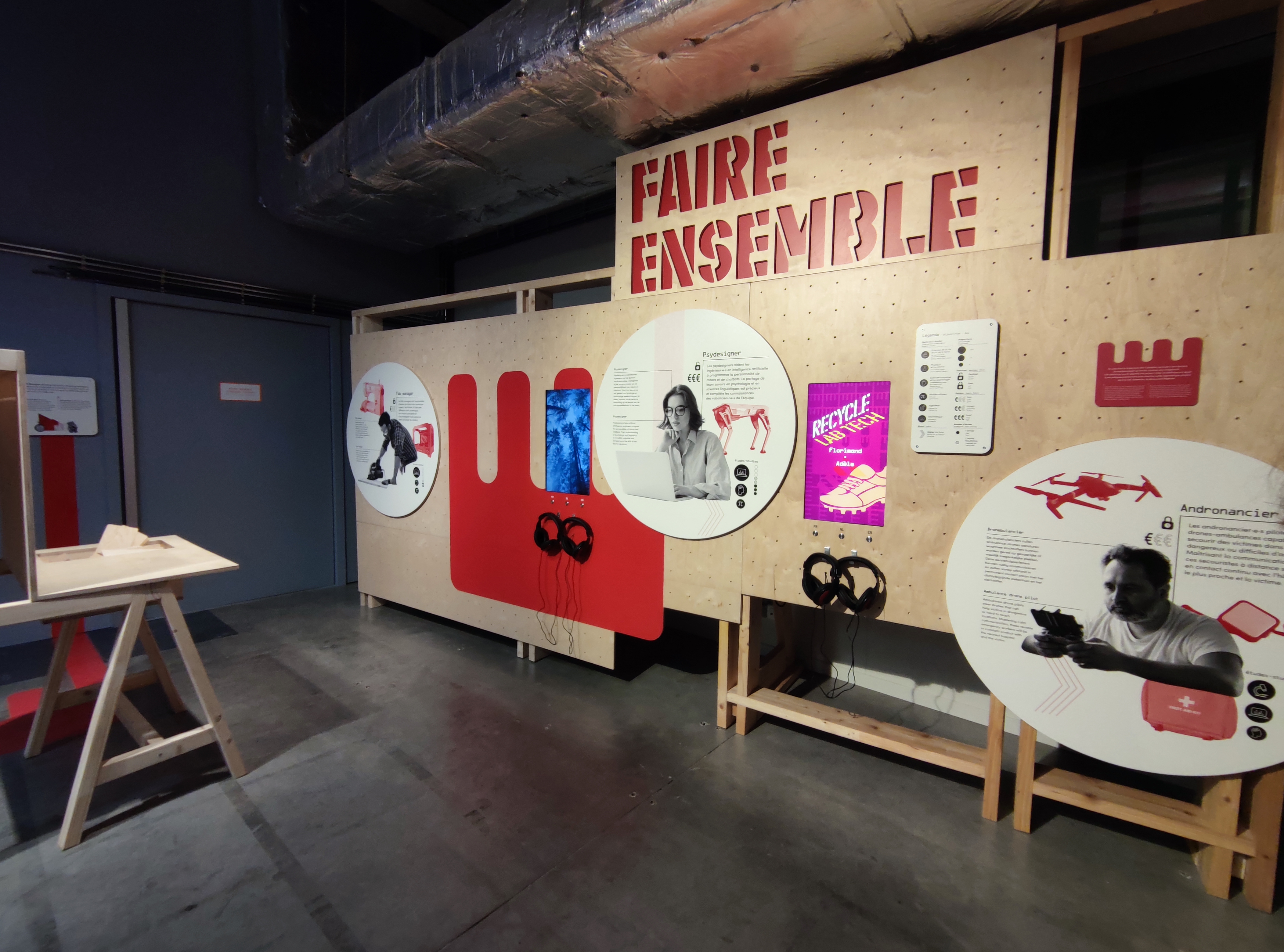 SPARKOH!
Promoting jobs in the STEM fields for high school students
As part of our efforts to encourage younger generations to get involved in science, technology, engineering and mathematics (STEM), Solvay is supporting SPARKOH!,  a science adventure park near Mons in Belgium with the mission to arouse curiosity and get people asking questions about scientific and technological topics relevant to society.
The museum's 12,000m2 exhibition space is focused on science education. It offers interactive experiences that can be enjoyed as part of school or family visits, with the aim of inspiring both young and old through demonstrating and explaining scientific phenomena.
The main focus of Solvay's support is the museum's You Tomorrow: the jobs of the future exhibition. Aimed primarily at high school students, this exhibition profiles hundreds of jobs in the STEM field and allows visitors to discover the skills needed for these professions in an interactive and engaging space.  
At Solvay, we are convinced that science is the answer to current and future challenges. We believe that it is only by educating and creating enthusiasm for science that upcoming generations will be able to find solutions to societal issues.
Accompanying SPARKOH! in their creation of this STEM professions exhibition is therefore fully aligned with Solvay's rich tradition of encouraging STEM studies, which we see as a contribution to educating the brightest minds of tomorrow. 
In addition, the museum has taken a circular approach to this exhibition, creating it from materials and elements used in previous exhibitions. This eco-responsible approach is completely in line with the Group's Solvay One Planet sustainability roadmap.
"Opening up horizons, inspiring young people with a fun-educational approach to discover the professions that will make it possible to tackle the climatic, energy and socio-economic challenges of tomorrow, such was our ambition. We are delighted that Solvay, whose values we share, has allowed us to create this space that you should not miss during your next visit to SPARKOH!"
Chris Viceroy, SPARKOH! General Director
You tomorrow: an exhibition dedicated to STEM 
Innovations in science, technology, engineering and mathematics are transforming the world of work. While some professions are disappearing, others are evolving or being created.
Through a set of original installations arranged across four zones, visitors are invited to discover and experience STEM professions and find out what might appeal to them as a future career. 
Each zone presents about twenty jobs, a surprising introductory activity, interactive installations and video testimonies, while also highlighting one of four non-technical skills: collaborating and doing together; observing; creating; and testing.
What skills do you need to become a robotics personality architect? What languages do you need to learn to talk to future machines? How much does an astrobiologist earn? What studies do you need to undertake to become a UX designer, a circular energy engineer or a scientific mediator?
Collaboration, curiosity, critical thinking, creativity... Try out the different human and behavioral skills required for these extraordinary jobs to help you find the one of your dreams or inspire you in your studies! Are you ready to explore the future?
Discover more projects to foster education