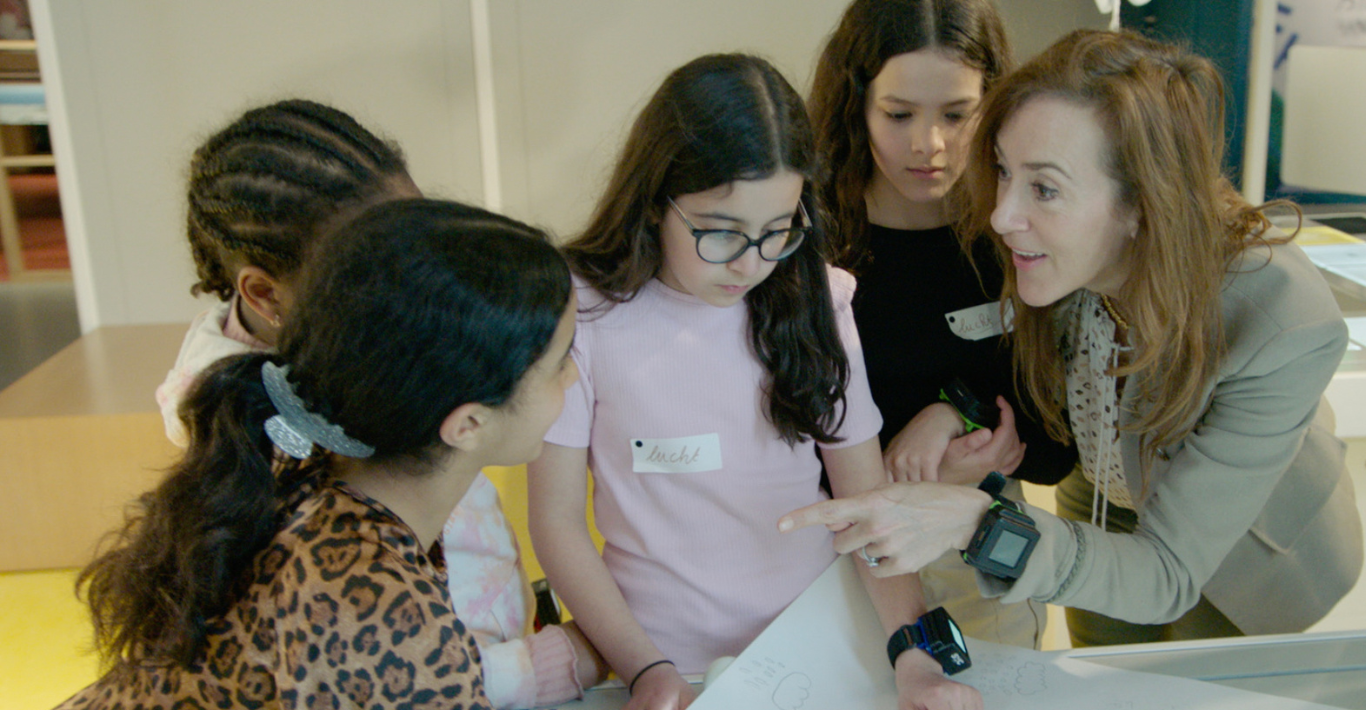 My Eco Hero
Becoming an Eco Hero
One way in which we can contribute to the development of a more sustainable world is by encouraging younger generations to play an active role in the protection and restoration of our planet. Our partnership with the "Eco Hero Lab" project aims to do exactly this, by helping children get started on their "eco hero" journeys and showing just how easy it can be to make a difference.
The "Eco Hero Lab" was created by environmental economist Pamela Peeters and aims to give 1,000 children from across Belgium a voice in determining the future of our planet. Supported by Solvay, the project involves learning about the realities of four different ecosystems and what we can do to protect and restore them. It includes a series of practical exercises through which children can explore sustainable lifestyle solutions that are within their reach and encourages participants to take part in initiatives that benefit their local communities and the environment. 
Taking on the #EcoHeroChallenge
The project kicked off at the BelExpo on May 5, 2023, coinciding with the seventh annual "Day of the Eco Hero". Three classes of 11-12-year-olds from a Belgian school were invited to take part in a TV pilot project, for which they were filmed taking part in the Eco Hero Challenge. This video was then used to encourage schools across Belgium to participate as well.
In addition to having access to the resources in the online "Eco Hero Lab" platform, each class that signs up for the three-month-long program receives a dedicated Lab Box containing the Eco Hero graphic novel and the Become an Eco Hero course. The kids will use these tools to complete several assignments, all of which are designed to help them develop a sustainability mindset. They will then be challenged to put this newly-acquired knowledge into practice, by working in groups to develop more sustainable habits in one of five areas: food; waste; nature exploration; energy or well-being. 
The initiative will conclude with a prize ceremony in September 2023, where the group whose project is considered to be the most sustainable will receive an award and a one-year membership to the Eco Hero Club. Approximately 40 classes from Belgian schools are expected to participate. 
"Mother Earth is in need of a new generation of "Eco Heroes" to assist her in the protection, restoration, and regeneration of our ecosystems. As consumers, we all make daily choices that can affect the environment. This project offers children the opportunity to develop an eco-conscious mindset from a young age, while also experiencing the feeling of well-being that comes when contributing to actions that benefit our planet." - Pamela Peeters, environmental economist and founder of the "Eco Hero" brand.
"Edutainment" for children
The "Eco Hero Lab" project specializes in providing "edutainment" for children: it aims to introduce kids to ethical and engaged citizenship in a way that captures their attention and stays with them in the long term. It was designed to teach kids about sustainable development, social responsibility and environmental preservation, and is supported by various educational resources, including a comic book available in Dutch, English and French, a teacher's manual and classroom assignments. 
In addition to helping children learn about how to live sustainably, the initiative aims to promote science, technology, engineering and mathematics (STEM) education, by creating resilient planet protectors who might consider pursuing careers in the green and social economy in the future.
More projects to protect the planet