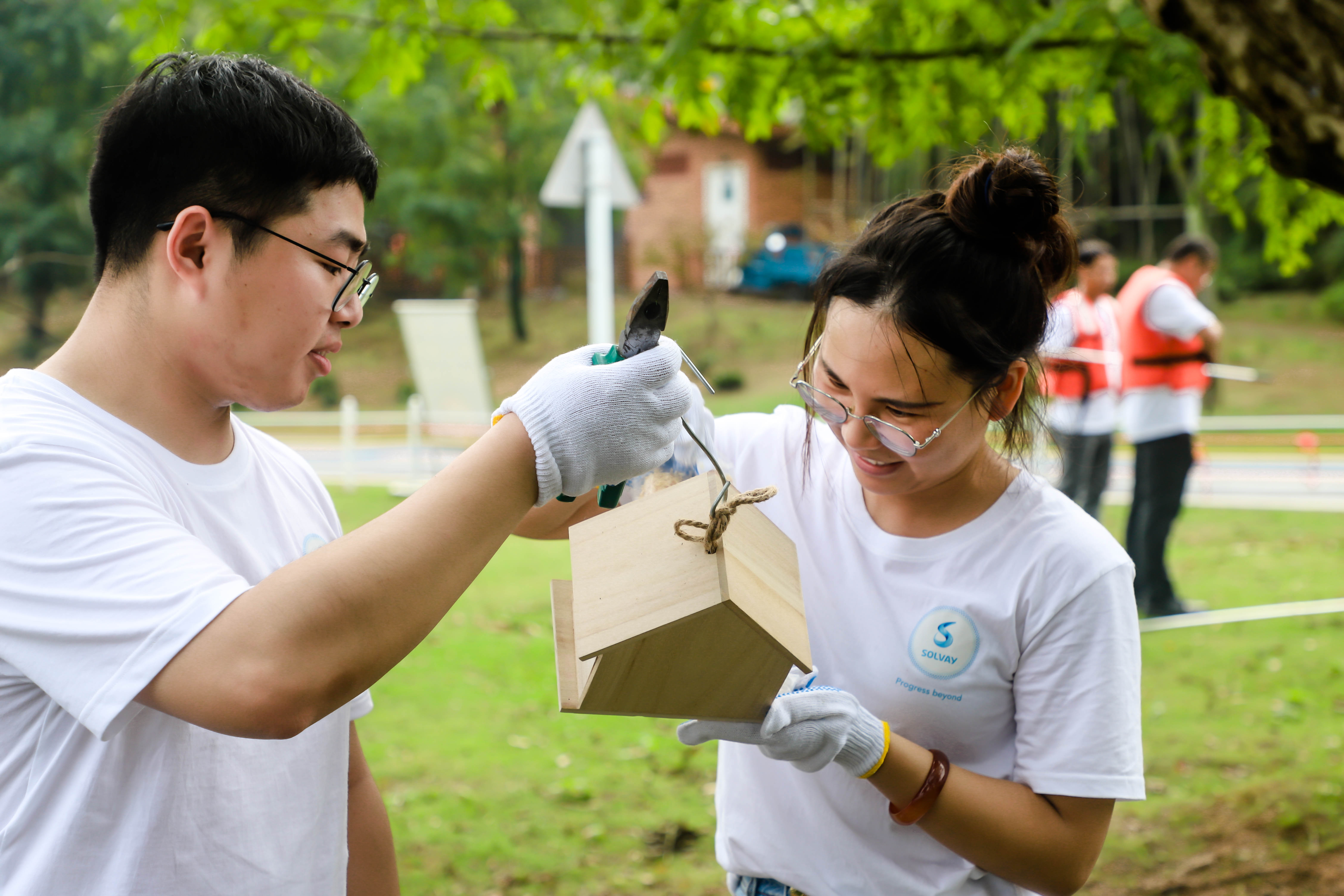 Wildlife Habitat Council
Taking action to protect and promote biodiversity
As part of our Solvay One Planet goals, we have committed to reduce our pressure on biodiversity by 30% by 2030. To support us in achieving this aim, in 2021 we joined WHC (Wildlife Habitat Council), an international NGO that works with businesses to encourage, promote and certify biodiversity conservation. The partnership helps us to better focus our efforts on biodiversity and identify areas for improvement, both at our sites and in collaboration with our customers. 
WHC is the only international conservation NGO focused exclusively on the private sector and is a leader in taking bold action for biodiversity conservation through partnerships and education. WHC provides a framework for voluntary conservation action on a wide variety of corporate lands, promoting a collaborative and comprehensive approach to conservation activities around the world. 
Membership in the WHC helps us to implement conservation projects that are locally relevant, practical and adaptable to any regulatory requirements, but which don't conflict with operations. As part of our partnership, we work to mainstream biodiversity across sectors, in collaboration with our partners and sites, taking concrete actions to protect species and habitats and deliver impact through biodiversity restoration and enhancement at a local level.
"Solvay is unique in integrating biodiversity in business relationships with customers as well as at an early stage in development of focused projects. Solvay recognizes that we can start actions at home, but it's also an imperative to implement actions across the value chain. It's an understanding that others in all industry sectors should share.ˮ
Margaret O'Gorman, President at WHC
The first chemical company in Brazil to receive WHC Gold Certification
In 2021, our Paulínia site was awarded the WHC Gold Certification, making Solvay the first chemical company in Brazil to achieve the WHC's highest certification rating. The 16 million square meter site, which is crossed by two rivers, is located in Brazil's Atlantic Forest and is home to a vast range of wildlife species. 
Through activities such as reforestation, riverbank recovery, education and the installation of a fish ladder to enable fish to migrate for breeding, the site has established itself as a wildlife haven. Our most recent reforestation project, which started in 2017, aims to plant 34,000 native seedlings over 15 years, establishing 15.5 hectares of forest. Close to 83 species of birds, mammals, fish, amphibians and reptiles, and more than 90 plants, call the site home. It even serves as a refuge for the endangered maned wolf and pumas. 
Our success at Paulínia serves as a great source of inspiration for other local projects at Solvay and elsewhere, providing an example of how business and nature can exist in harmony.
https://www.youtube.com/watch?v=XNt_R7uGwuE
"Adopting a recognition standard such as WHC Conservation Certification® offers us a great opportunity to launch local action plans, but also to propose concrete collaborations to our clients to reduce the pressure on biodiversity, protect habitats and species, and work on the restoration and improvement of certain areas." 
Pascal Chalvon Demersay, Solvay's Chief Sustainability and Government Affairs Officer
Want to learn more?
As part of our "AND is the future" podcast, Solvay CEO Ilham Kadri talks about business and biodiversity with Margaret O'Gorman, President of the Wildlife Habitat Council (WHC).
Find out more about the economic benefits of biodiversity preservation, the importance of partnerships, best practices in biodiversity protection, and much more!
More projects to protect the planet