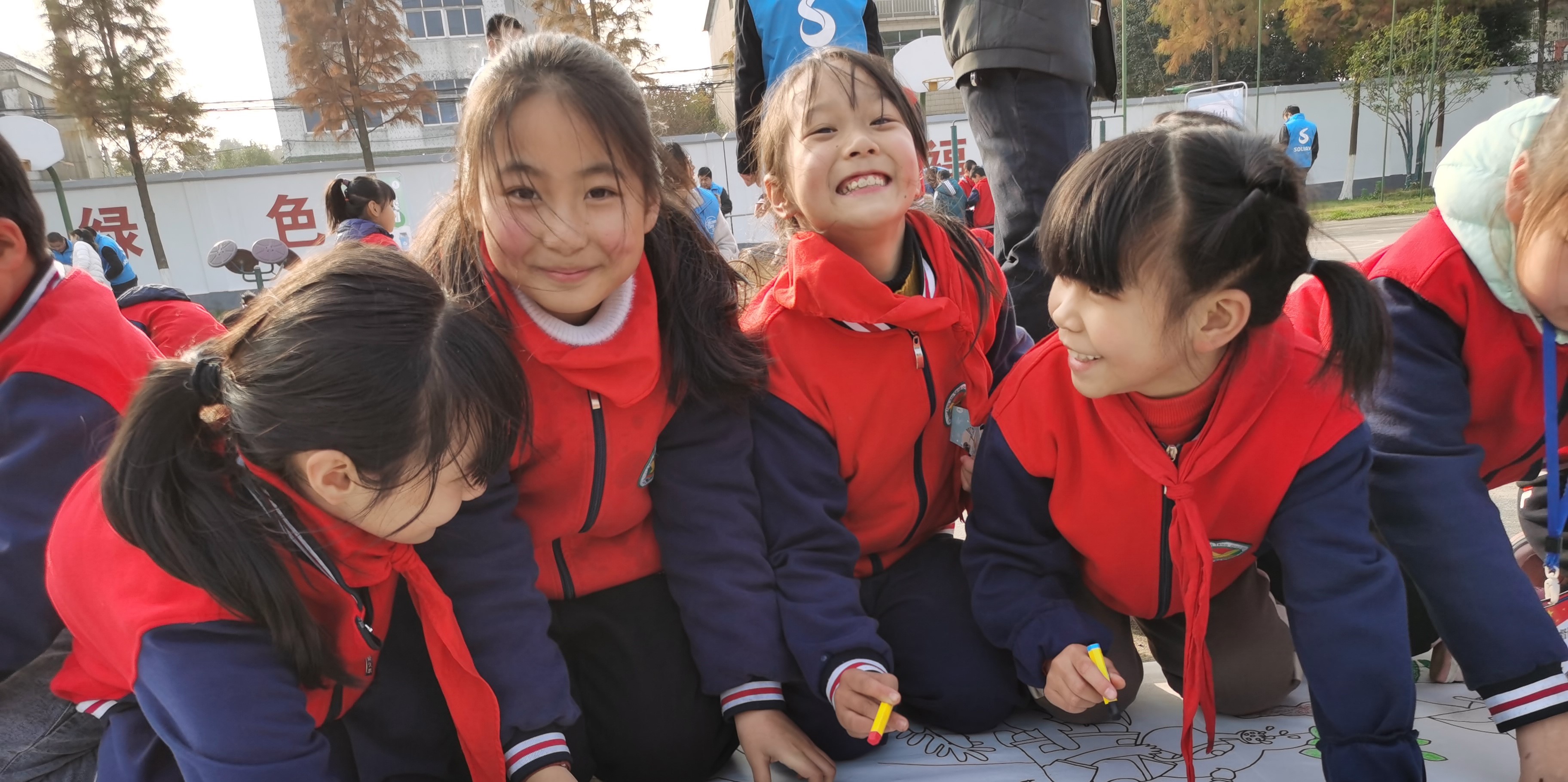 Solvay Solidarity Fund
We care for people
More than €9 million was deployed to support thousands of families
Individual Support

€2,997,560

971 SUBMITTED


765 VALIDATED

 

Nature of need:

- Financial
- Days off
- Employee mental support
- Natural disasters
- Special cases

FROM €500 TO €80,000

Collective Support

€6,182,364

53 PROJECTS




14 COUNTRIES

Nature of need:

- Medical needs
- Education
- Mental health
- Natural disasters
- Ukraine war

FROM €10,000 TO €1,000,000
Previous Solvay Solidarity Fund Impact Progress Report
Contributing resources to support Solvay's community
The Solvay Solidarity Fund provides funding for Solvay to live its Purpose. Originally set up to help employees cope with hardship due to the covid-19 pandemic, the fund now also addresses other kinds of hardship, including providing relief and assistance to those affected by the conflict in Ukraine.
Every situation varies from country to country: federal social benefits and medical coverage are not the same globally for all Solvay employees. That's why the SSF provides: 
Days off, are granted to employees who need to support ailing or distressed relatives, young children or dependents for whom schools, daycares, and specialized centers are closed or unavailable. Applicants also receive solidarity days off to compensate for having fully used their holiday quota, they wouldn't have been able to take the necessary time off to cover family needs or rest otherwise.
Financial assistance is granted to employees facing accumulated or proportionally significant income losses in their household, to those no longer able to pay for basic needs, to others facing burdensome medical bills, as well as to some families whose children lost their own jobs and rely on their parents. In addition, substantial assistance is put in place to guarantee the educational path of their children if they have started higher or professional studies.
Financial assistance is provided to:
Solvay employees
Employees' families
Communities close to Solvay
Collective support
In 2022, the Solvay Solidarity Fund supported 53 projects in 14 countries, reflecting a wide range of initiatives including ongoing COVID-19 research and individual assistance, but its main focus was on aid to Ukraine.
We care for Ukraine
When war broke out in Ukraine, we acted urgently to help Solvay colleagues on the ground and support emergency services so they could offer immediate aid. Assistance was later extended to support displaced populations, the ongoing training of medical service personnel and relocation and other aid to families.
Supporting our colleagues in Ukraine
Solvay worked to ensure the safety of employees and their families in Ukraine, offering help and support for those who have chosen to leave and those who have chosen to stay. A support network was set up to foster regular contact with these employees and assist them as needed.
Having traveled to Russia to meet customers just before the Russian invasion, one colleague, Oleg Gusev, found himself separated from the rest of his family. We managed to evacuate his family from Ukraine to Croatia, but because Oleg was in Russia on a Russian passport this was no simple task.
Belgian and International Red Cross
The Belgian Red Cross is a key player in the field of humanitarian action in Belgium. All year round, its mission is to alleviate human suffering and prevent humanitarian crises.
The Solvay Solidarity Fund supported the Belgian Red Cross-led Ukraine crisis operation with €1 million, making it possible to strengthen Red Cross international operations on Ukrainian soil and logistical support activities in Belgium to benefit people fleeing Ukraine.
In Belgium, the financing of the Solvay Solidarity Fund helped make available front-line logistical assistance to the municipalities of Brussels and Wallonia, which welcomed Ukrainian refugees with more than 800 mattresses, 3,500 beds and cots, 300 blankets, 300 bedding kits and 2,500 hygiene kits.
Be For Ukraine
Solvay pledged to match private donations made by employees, raising €125,000 in total. With this money, the SSF was able to support Belgian charity Be For Ukraine, which purchases, locates and transports much-needed provisions to Ukraine and facilitates the arrival of Ukrainian refugees in Belgium. The money donated helped them to pay for two ambulances and medical equipment.
Magnificent 
"Magnificent" is a non-profit project where women, men and children refugees from Ukraine can receive new or almost new clothes and shoes on a weekly basis.
Support from the Solvay Solidarity Fund focused on financial assistance to pay the rent and other expenses related to the maintenance of the premises.
Housing for refugees
Solvay sites around the globe were encouraged to translate corporate actions into local initiatives using money made available through the SSF. Sites have been working with their local communities to provide much-needed aid and assistance for relief efforts or for providing more direct support for Ukrainian refugees in the local area. In addition to initiatives at sites in Spain, Italy, Belgium and France, among others, two of the most notable efforts were launched in Rheinberg, Germany and Włocławek, Poland.
In Rheinberg, Solvay employees converted apartments located at the site into housing for refugees. Using €70,000 of SSF money and volunteering their own free time, they renovated and furnished eight apartments to give shelter to 35 Ukrainians.
Donations to local charities
Several of our sites have organized initiatives aimed at collecting monetary and material donations for local charities, with Solvay matching all financial donations. These include our sites in Brussels, in Spinetta, Italy, in Torrelavega, Spain, and in La Rochelle, France. At our only site in Poland, in Włocławek, employees focused aid efforts on supporting Ukrainian refugees in the local area, working in close cooperation with the local city hall and collecting money for local charity Foundation Salutaris. Their efforts were supported by our sites in Lyon, France.
Support for Solvay employees and their families
Since the war started, Solvay has been working hard to ensure the safety of our employees and their families located in Ukraine. This has involved offering help and support both for those who have chosen to leave and for those who have chosen to stay. We have set up a support network that allows us to remain in regular contact with these employees and assist them as and when required.
Empreinte humaine
Equipping Solvay colleagues to navigate uncertainty and be resilient
Solvay's regular internal Pulse survey results showed a 10% increase in employee stress levels since 2020. The reasons are diverse: pandemic fatigue, uncertainty caused by the war in Ukraine (including the growing loss of lives), and the rising cost of living in the Europe, Middle East and Africa (EMEA) region. In addition, our colleagues in Shanghai experienced the traumatic impact of a full lockdown resulting in reports of high stress and mental burden.
The SSF and Solvay medical teams addressed this ongoing situation by granting access to awareness sessions (webinars in primary languages in each region) and resilience workshops where individuals and managers could vent and learn ways to face changing scenarios and environments with a more positive outlook.
The SSF supported the creation of two main activities:
1. Webinars and workshops on "Navigating through Uncertainty and Resilience" for employees.
2. Workshops on "Leading with a Wellbeing-at-work Mindset" for managers.
Focus on Belgium
Teach for Belgium: Building resilient educators
Teach for Belgium (TFB) is a non-profit organization that aims to reduce educational inequalities. In collaboration with the academic world, the organization trains motivated people to become inspiring teachers in the most disadvantaged secondary schools in Belgium.
SSF assistance required a four-step process:
STEP 1: About 15 members of the TFB team benefit from substantial training around resilience as provided by Empreinte Humaine (current partner of Solvay).
STEP 2: Each team works on integrating knowledge around resilience into their own specific missions.
STEP 3: TFB team trains new teachers through collective and individual coaching.
STEP 4: After working on themselves and experimenting with strategies, teachers can expect to be skilled enough to accompany students on this path.
L'Essentiel
L'Essentiel is a Namur, Belgium wellness center that presents cancer patients with a holistic treatment approach based on the principles of integrative medicine. 
Thanks to the SSF, L'Essentiel can continue to offer physical activities to patients and provide them with a warm and friendly place where they can receive support and advice on coping with their illness.
AMONSOLI
AMONSOLI, Action Mondiale pour la solidarité, is an association located in the Verviers region of Belgium. The organization devotes itself to the socio-professional and cultural integration of people largely from immigrant backgrounds through diverse activities that range from parenting and citizenship workshops to continuing education.
The SSF participated in the purchase of the new space, which will allow the association to offer its services in a facility designed expressly with its beneficiairies in mind.
COVID-19 research
Humankind has had to endure the challenges brought by pandemics since their inception. The COVID-19 pandemic, too, has left the world with a lasting impression of society's unexpected vulnerability and the world's continuing population growth inevitably becomes forced to contend with new health crises in the future.
The Solvay Solidarity Fund supported COVID-19 research being conducted by the French National Centre for Scientific Research (CNRS) Foundation to better understand coronavirus infection mechanisms. The fund also contributed to the Medical Humanities Research Center in the province of Alessandria (AOAL - Azienda Ospedaliera Alessandria) as it carries out clinical trials that will allow for a better analysis of cases and co-morbidities.
Floodings in Pakistan
During the summer, record monsoon rains and melting glaciers in Pakistan's northern mountain regions unleashed unprecedented flooding that submerged a third of the country under water. Fueled by the climate crisis, these rains and floods were the worst in Pakistan's history, affecting an estimated 33 million people, destroying millions of acres of crops, leaving some communities with no access to clean water and entire villages cut off from critical services. 
 
In response to these tragic circumstances, the non-governmental organization (NGO) World Central Kitchen (WCK) partnered with Instant Aid to distribute fresh meals and water in the northwestern Khyber Pakhtunkhwa province. Thousands of meals have already been distributed to displaced families living in camps. 
Due to the high level of need spread across the affected regions, WCK's response has transitioned to food-kit provision and the SSF has followed suit. The fund's aim is to distribute more than 191 tons of food in the Khyber Pakhtunkhwa and Sindh provinces of Pakistan. 
 
Network for Human and Social Development
Network for Human and Social Development (NHSD) is an NGO located in Islamabad, Pakistan that takes on a number of social challenges, such as disaster risk education, health, and empowerment of vulnerable communities, among other concerns
The Solvay Solidarity Fund decided to grant financial support to Network for Human and Social Development to assist in implementing the "Funding for Flood Affectees in Sindh and Baluchistan".
Individual support
Over the past few years, our colleagues and neighbors have had to face difficult times and overcome overwhelming odds, but they haven't had to go through them alone. In its short history, the Solvay Solidarity Fund has provided direly needed financial assistance to 735 employees, with a large number of those applications originating in Asia.
I'm a Solvay employee, I am in distress and would like to apply for support from the SSF: Apply Here 
If you have any questions, please reach out to your site HR manager or email directly to: solidarity.fund@solvay.com
In 2022, Solvay donated €1 million to the Belgian Red Cross through the SSF to support relief efforts for the victims of the attack on Ukraine. It helped provide access to clean water, medicine and medical equipment, repair vital infrastructure, and improve living conditions for families.
I am very grateful for the prompt and unanimous mobilization of the Fund's decision-makers. Donors and the representatives of Solvay family shareholders have backed our initiative without hesitation to extend the scope of the Fund. The SSF also committed to matching employees' private donations to help address growing humanitarian needs.
Ilham Kadri, Solvay CEO
With the funds' empathy and solidarity with the Solvay family, we can continue our efforts to support the most vulnerable populations, regardless of geographical or political divisions. When needed assistance is not otherwise available, the Solvay Solidarity Fund has the means to step in and fill the gaps by providing both direct and indirect support. I am proud to be part of a Belgian organization with the kind of dedication and commitment it takes to offer a hand to those in need.
Christian Jourquin, Solvay Solidarity Fund Chairman